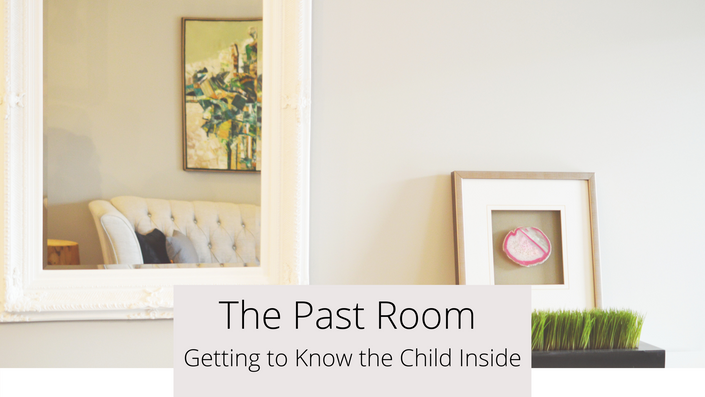 Getting to Know the Child Inside
Learning the Needs of Your Mind
The inner struggle is real.
The war that goes on within us keeps us stuck,
holds us back in life,
and impedes our spiritual growth.
That negative, suspicious, worrisome, control freak of an inner voice
can take it's toll on our mental, emotional, and physical well being.
It can also wreak havoc on every relationship we enter into,
sabotaging some really great things in our lives out of fear.
In THE HEALING US2 MASTERCLASS,
we begin to understand all aspects of ourselves and this inner voice on the deepest level.
With this deep understanding, healing takes place from the inside out.
As you heal during this Level Five Masterclass,
you move closer and closer into the
Empowered, Fulfilled, Satisfied, Heart Lead Soul
you came here to be.
When doing this deeper emotional work,
we know there is an overwhelming amount of content out there on this subject.
So many different teachers sharing their way, their method.
You may have been learning, gathering tools, techniques, and knowledge for years.
Obsessed with finding just the right tool, or mantra, or routine, or affirmation
that would finally set you free from your emotional and mental suffering.
Many of our minds are so overwhelmed with a million voices,
a million different ways to do things,
that in pursuit of peace,
all we have managed to do is stress ourselves out trying to
use and make sense of every method we can get our hands on.
There is just to much to remember.
It's all just too much.

We don't want this class to be just another pile of
content cluttering up your already overwhelmed and stressed out mental space.
We want this class to serve as a clean up crew for your mind.
A tool that comes in and creates order out of the chaos of techniques and teachings in your mind.

A professional organizer that comes in to your mental space,
and clears up the chaos and confusion, and creates clarity, order and simplicity.

This simplicity will bring you back to your natural state of being...
bringing you back home to yourself.
All that sounds great... but how will this help me mentally and emotionally?
How will this help me obtain peace and balance?
This class offers a unique perspective on your inner dynamic.
We help you understand the aspects of your mind and where that negative, abusive voice was developed.
We take that voice and help it to mature into a kind and loving adult.
Once you reach maturity you are able to move into your empowerment and finally experience true love and true safety.
Tell me how this will work.
The HEALING US2 MASTERCLASS is a Level Five Class.
All this means is that there are five classes or levels of mastery.
You will work your way up through the levels.
Each level contains 6 lessons.
Once you master those 6 lessons, you move up to the next level.
You can enroll in one class or level at a time.
Go at your own speed.
The class content is always available to you and you can progress to the next level whenever you are ready.
You may also chose to purchase and have access to all five Levels or all 30 lessons at the time of enrollment, however, progressing in the order of the levels is necessary for the class to most beneficial.
What happens after you enroll?
Allow us to walk you through our school and show you around.
After you purchase this or any class, you will receive a Thank You Message.
At the bottom of that message, you will be directed to your class by an orange button.
That's it!
You then just click start.
What will I learn in the first level, or the first 6 lessons?
The Sanctuary Box- We create a visual aid for allowing us to see our growth and improvements and to show us have far or how close we are to empowerment.
The Power of Three- Defining the 3 parts that make up your mind and impact your emotions.
Understanding the Inner Dynamic- Understanding the role each part of your inner dynamic plays in your maturity and emotional stability.
Supported VS Suppressed- Find out if your inner child is being supported to shine or suppressed and abused.
What the child needs- Learn how to give one of the most powerful parts of yourself what it needs.
Mature VS Immature- Take a quiz to see how maturity level of your inner parent. Let's see what we are working with.
What will I receive in the first level, or the first 6 lessons?
SIX Written Lesson with helpful questions and tools for those who love to read their lessons.
SIX How To Video for our visual learners who learn by engaging with video.
SIX Audio Content for those with busy and full lives who love to listen to the lessons on the go or who learn by closing their eyes and taking in the lessons.
SIX Worksheets for those who learn by doing, processing, and applying what they learn each day.
Take a Sneak Peak into Your Class Material
Course Curriculum
THE SANCTUARY BOX
Available in days
days after you enroll
THE POWER OF THREE
Available in days
days after you enroll
UNDERSTANDING THE INNER DYNAMIC
Available in days
days after you enroll
Frequently Asked Questions
When does the course start and finish?
The course starts now and never ends! It is a completely self-paced online course - you decide when you start and when you finish.
How long do I have access to the course?
How does lifetime access sound? After enrolling, you have unlimited access to this course for as long as you like - across any and all devices you own.
What if I am unhappy with the course?
We would never want you to be unhappy! If you are unsatisfied with your purchase, contact us in the first 3 days and we will give you a full refund.